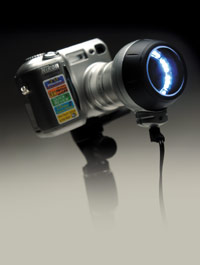 With its multi-compound optics and the power of 24 LEDs, it can turn any camera into a high-end epiluminescence imaging system or teledermatology system - at a low cost.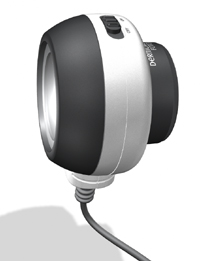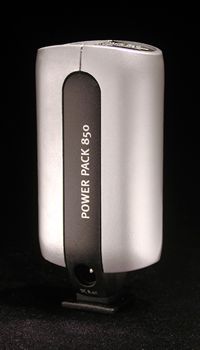 Power Pack 850
This rechargeable unit connects to the Foto via a connector cable and has plenty of juice to power the Foto for hours of bright, shadow-free lesion imaging.

DermLite FOTO
The Innovation That Lets You Turn Your Camera into a High-End Dermoscopy System

With the DermLite FOTO Digital Epiluminescence Microscopy System, 3Gen brings you another innovation that takes the guesswork out of epiluminescence microscopy. Now you can capture a high quality, glare-free image with the most convenient and versatile portable dermoscopy system anywhere. Documenting lesions is as simple as point and shoot.

The extremely compact DermLite FOTO integrates 3Gen's state-of-the-art cross-polarization system, 24 bright-white light emitting diodes (LEDs) for natural illumination, and a high quality four-element compound lens to create an epiluminescence microscopy imaging system capable of capturing skin lesion images with superb clarity and detail. Combine it with your digital camera, video camcorder or commercially available SLR camera and you've got everything you need to record high-definition images - at an affordable cost.

Best of all, DermLite FOTO is entirely portable. It comes with its own long lasting lithium-ion PowerPack850 for hours of untethered digital dermoscopy – anywhere you want. It's the smart choice for remote clinics and teleconferencing applications, as a clinical tool for monitoring skin lesions with high risk for melanoma, or for simply documenting a lesion prior to excision.